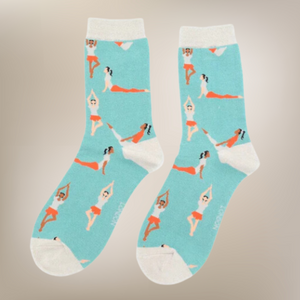 Bamboo Socks - Ladies Collection
---
Introducing our Ladies Bamboo Socks - the perfect blend of sustainability, comfort, and style.
Crafted from eco-friendly bamboo fibres, these socks are not only good for the planet but also for your feet.
The natural antibacterial properties keep odours at bay, while the hypoallergenic material ensures itch-free wear for those with sensitive skin.
With their super soft and breathable fabric, these socks will make you feel like you're walking on clouds.
We have Full Length Bamboo Socks, Trainer Bamboo Socks and Bamboo Socks in Boxes available which make the perfect gift for friends and family!