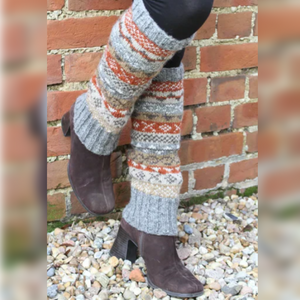 Sofa Socks
---
Made from high-quality wool, Pachamama Sofa Socks ensure that your feet stay toasty warm even on the coldest of days. With their snug fit and soft texture, you'll never want to take them off!
Indulge in a guilt-free pampering experience knowing that your purchase supports fair trade principles and empowers artisans in Nepal. Treat yourself or surprise a loved one with these handmade treasures that bring warmth and joy to any home.
Get ready to lounge in style with Sofa Socks - your go-to cosy companions for those blissful moments of relaxation.