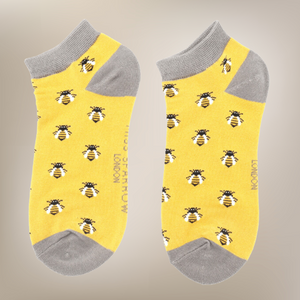 Bamboo Socks - Short / Trainer
---
Step into sustainable comfort with our Bamboo Trainer Socks.
Crafted from eco-friendly bamboo fibres, these socks are not only good for your feet but also good for the environment.
The antibacterial properties of bamboo ensure fresh and odour-free feet all day long, while the hypoallergenic nature makes them perfect for even the most sensitive skin types.
Experience the super soft and breathable fabric that keeps your feet dry and comfortable throughout the day.
We have Full Length Bamboo Socks, Trainer Bamboo Socks and Bamboo Socks in Boxes available which make the perfect gift for friends and family!