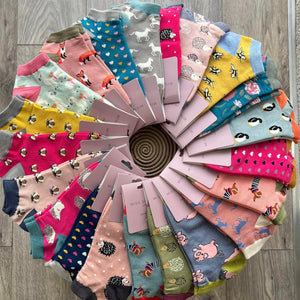 Socks
---
Say goodbye to cold and uncomfortable feet with our wide range of fabulous socks.
From wool sofa socks to leg warmers, bamboo socks, and wool blends, we have the perfect pair for every occasion.
Our socks are designed to keep your feet fresh and cosy, providing ultimate comfort throughout the day.
Don't let chilly weather or uncomfortable footwear hold you back - step into a world of warmth and style with our exceptional collection of socks.